We kicked off our annual Prometheus Group User Conference yesterday in New Orleans, Louisiana, and had an exciting day of presentations, demos, and customer speakers. We've captured the highlights from our sessions across day 1.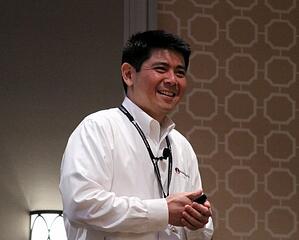 Prometheus Group CEO Eric Huang kicked off the Conference with a welcome address. From anecdotes on long-term partnerships that drive sustained cost savings – many referencing those in the audience – to product enhancements (GWOS 5 (now Scheduler) is 'bigger, faster, stronger'), and an expanding portfolio that includes Total Customer Care and Prometheus Group University, Eric energized the group and ended with a challenge to demonstrate our dedication to building dashboards that drive sustained improvement for our customers: "Give us your data and we will have a web-served Analytics dashboard for you within two weeks, not months."
Following the day's kick-off, Jeff Kinard took our customers through Total Customer Care in more detail, demonstrating the power of Analytics dashboards through anecdotes from our experience building them with customers. He recounted an experience when he created a dashboard tracking damage codes that ended up showing the most frequent damage code as 'no damage.' From there, he worked with the users at that site who were inputting 'no damage' and properly trained them.
Ken Hicks, Reliability Systems Coordinator at Gerdau, then joined Jeff on stage to share his experience working with the Prometheus team to build the Analytics dashboards that would allow him and management to monitor the performance of Gerdau sites across the globe.
Realizing his company's need to share real-time project information among project managers, schedulers, and resource managers, Alex Caldera of Imperial Irrigation District shared his experience using ERP Advanced to offer this level of visibility and transparency.
We mentioned a few changes to this year's User Conference, one including demo work stations. From mobile functionality to what GWOS 5 (now Scheduler) updates mean for our current customers, our functional consultants had the bases covered.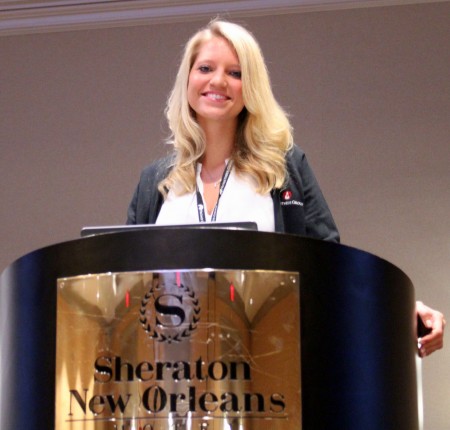 The afternoon allowed attendees to choose customized workshop tracks. Distributing iPads, Android, and Windows devices, Kara Culver led an interactive mobile workshop where attendees worked within groups to dive into the tool, configure the settings according to a desired role, and create work orders. Justin Fox offered a brief teaser into Prometheus Group University course PM 101: World-Class Maintenance Planning with SAP and Prometheus. Underscoring the point, "critical to get the information in, but critical to get it in correctly," Justin walked through the best practices to build the most effective notifications and work orders in SAP. Our next Prometheus Group University PM 101 course will take place this fall.
To learn more about our Prometheus Group University courses, click here.