Connecting Operations, Maintenance, and Engineering | Recording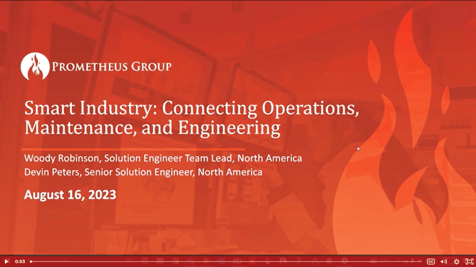 In organizations across the globe, systems, teams, and processes supporting asset management are often disconnected and inefficient, resulting in increased costs and risks.

The Prometheus platform helps address these challenges through integrated solutions that connect operations, safety, maintenance, and engineering teams and their related systems.

In this webinar, we cover how the Prometheus platform connects maintenance, engineering, and operations, a live demo of the Prometheus platform facilitating the work management process, and how the Prometheus platform solves maintenance challenges and increases your ROI.