Driving Safety and Efficiency Improvements with Prometheus ePAS | Recording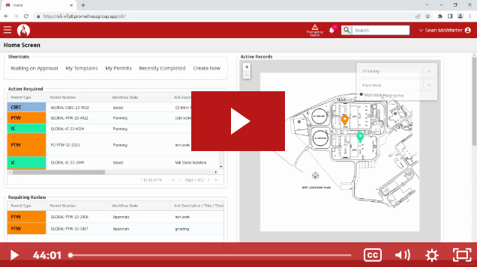 Inefficient processes leading to work execution delays, incomplete or poorly written permits increasing safety risks, and processes that are difficult to enforce or standardize are just a few of the reasons why organizations are increasingly moving away from paper permitting and safety processes to electronic permitting and integrated safe systems of work.

Whether it's solving these issues, managing increasing regulatory reporting and audit requirements, or a drive to remain competitive and achieve improved operational excellence, the right solution can make this transition easier with configurable workflows, process visualization and reporting, and end user mobility.

In this webinar, we will review how Prometheus ePAS can be configured to your organization's specific permitting and safety processes to enable you to gain more control, efficiency, and safety. We'll cover why organizations are moving from paper to digital permitting processes, keys to effectively moving from a paper to a digital permitting and safety process, advanced features of Prometheus ePAS and how they can enhance and improve your process, and benefits and ROI customers have gained from switching from paper to digital permitting.