Stronger Together: How Industry Leading Organizations are Controlling and Reducing MRO Spend in 2023 | Recording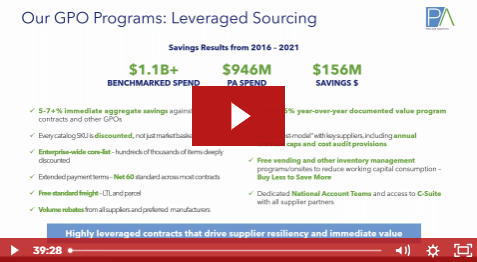 MRO professionals and category managers are finding it increasingly difficult to negotiate and hold prices, with limited leverage or tools at their disposal.

So, what are organizations with millions of dollars in MRO spend, including leaders like Pactiv Evergreen, doing to further protect and improve the bottom line? In short, leveraging the power of the collective.

In this webinar, you'll learn about materials master data cleansing and enriching, using an AI-driven MRO analysis of your current spend (we'll share actual customer results) to find opportunities for savings, actioning that analysis by taking advantage of preferred vendor pricing as a customer of Prometheus, with suppliers like Fastenal, Grainger, and Graybar, resulting in an average MRO cost reduction of 10-15%, and hear from the Strategic Sourcing Manager at Pactiv Evergreen on their results and experience.