Improve Maintenance Planning & Scheduling in Oracle | Recording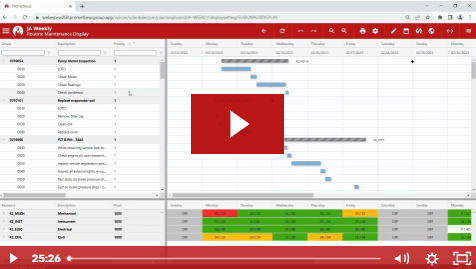 Is planning and scheduling your maintenance confusing or does it require extensive experience with Oracle? Do you find yourself creating workarounds or using only a portion of Oracle's functionalities?
In our webinar, we will cover how Prometheus Planning and Scheduling enables you to enhance your regulatory compliance through proactive maintenance, streamline your planning and scheduling processes and procedures, increase your planning efficiency with mass change functionality, and improve your maintenance information sharing and exporting capabilities.