Increase the Success and ROI of Your S/4HANA Asset Management Transition With Prometheus Group Solutions | Recording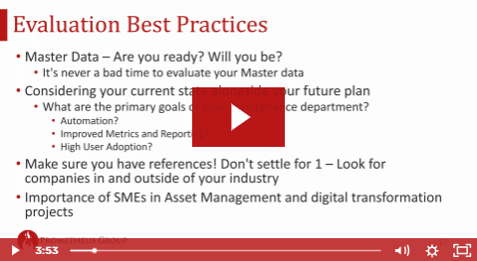 Are you evaluating a move to S/4HANA for your enterprise asset management or have already begun?
Did you know that Coca-Cola, Chevron, and ConocoPhillips (three of the largest S/4HANA evaluations of 2022) all decided that using a combined approach of SAP S/4HANA + Prometheus Group's Industry Leading Solutions for Asset Management was the only way to go.
In this webinar, we discuss these customer evaluations and the lessons learned from others like them to help support your efforts and for you to determine what is critical to do before you move to S/4HANA, S/4HANA asset management evaluation best practices, the need for and advantages of Prometheus solutions with S/4HANA, user adoption and change management considerations, and the goal of digital transformation realized for asset management.