Keys to Effective Digital Permitting | Recording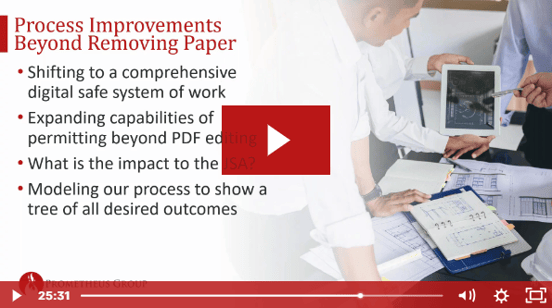 Most large organizations acknowledge that there is room for improvement in their permitting and safety processes. Their permitting can lack consistency, not have set requirements that ensure the permit is complete before close out, and not have the correct approvals in place.
In this webinar, we will cover how you can create an effective digital permitting and safety process that enables you to increase efficiency and safety.
We will go over how to pick an effective permitting solution, how to go from paper to electronic permitting, ways to streamline your safety workflows and processes, how to increase your safety and regulatory compliance, and workflows you can create in Prometheus ePAS.