MAS 8 and Going Mobile With Maximo | Recording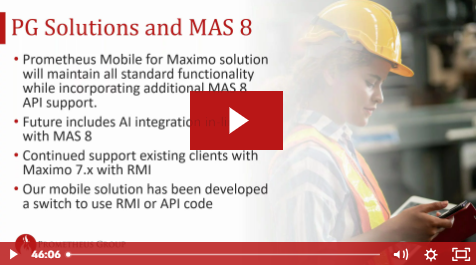 Around the globe, Maximo users are updating to MAS 8 or starting to form a roadmap to move to MAS 8. However, with that comes a lot of questions and new considerations – including going mobile.
In this webinar, we will examine considerations of looking into the future of Mobility and how Prometheus Group is taking the application to the next level with APIs as well as a new front-end user interface and other enhancements that better align with MAS 8.
We will cover considerations with moving to MAS 8, impacts on current solutions and choices for the future, how Prometheus Maximo for Mobile aligns with MAS 8, and a preview of the latest and greatest in Prometheus Mobile for Maximo.