Master Data: The Foundation for Predictive Maintenance and Improved Asset Management

| Recording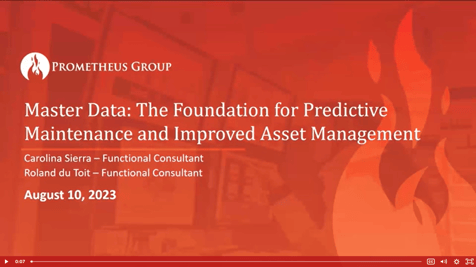 Organizations transition to S/4HANA to become more predictive in their maintenance and take advantage of advanced capabilities, but many keep asking the same questions about their master data: Can we trust the data? Is it accurate? Is it complete?

Without accurate master data it is harder to get a true picture of your asset management state to manage maintenance accurately and effectively. In this webinar, we show you how you can improve your master data management to increase the accuracy and completeness of your master data.
We cover methods to capture key asset information, best practices for cleansing enterprise master data, how to improve master data through enriched records, and how to best handle master data change requests.