Maximize Your Enterprise Asset Management with Prometheus CMMS | Recording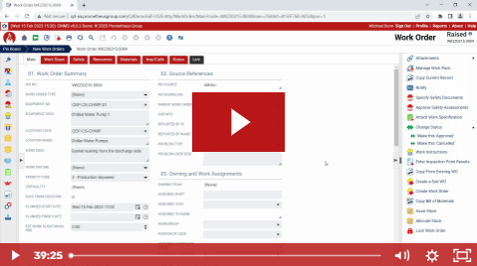 Are you looking for a Computerized Maintenance Management System (CMMS) that enables you to manage all aspects of your asset management in one place while allowing you to increase your efficiency?

Prometheus CMMS provides you with the following capabilities such as work management, equipment support, people management, inventory management, procurement management, and finance management.

In our webinar, we will cover how our CMMS enables you to increase the efficiency of your enterprise asset management, improve management of incidents at the operational level, create interactive isolations plans from imported P&ID files, enhance your risk management and permit to work processes, and improve your company's compliance and auditability.