Optimizing the Planning and Scheduling Process With Prometheus | Recording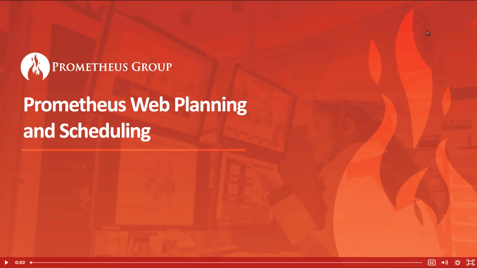 Maintenance planning and scheduling is at the heart of effective work management and execution. Efficiently and effectively planning and scheduling work and prioritizing the right work can lead to significant improvements in wrench time and productivity while reducing downtime and maintenance costs.

However, if you're trying to plan and schedule effectively but are using excel spreadsheets or solutions that are not user friendly and don't provide the functionality needed (or that was promised) to effectively complete and optimize this process, you're bound to face user resistance and frustration and sub par results and asset performance today and in the future.

In this webinar, we review why Prometheus Planning & Scheduling is the leading SAP solution trusted by the world's leading organizations to today on ECC and S/4HANA to provide flexibility and advanced functionalities to achieve significant improvements and results. We discuss how Prometheus Planning & Scheduling seamlessly integrates with SAP, advanced functionalities of Prometheus Planning & Scheduling for SAP, how Prometheus Planning & Scheduling helps increase planning accuracy and efficiency, and examples of success companies have achieved with Prometheus Planning & Scheduling.