Prometheus Web Planning and Scheduling for ECC and S/4HANA | Recording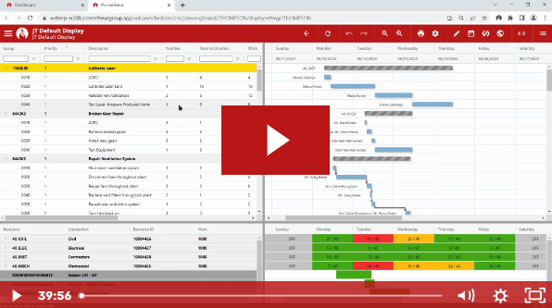 For 25 years Prometheus Group has been the leading planning and scheduling solution for SAP, providing the easiest and most advanced solution leveraged by some of the largest asset-intensive organizations in the world.

This award-winning solution is available as a web-based solution, available for SAP ECC as well as S/4HANA systems, providing even great functionality and flexibility and further cementing it as the solution of choice for leading organizations.

In this webinar, we will cover, how to increase the efficiency of your planning and scheduling in SAP, the importance of having flexibility with maintenance planning and scheduling, the benefits of improved maintenance planning and scheduling, how preventative maintenance increases reliability, profitability, and safety, and how Prometheus Planning & Scheduling can support your planning and scheduling.