Streamline Your Permitting Process With Prometheus ePAS | Recording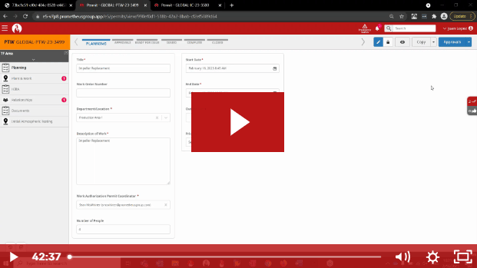 Do you have permitting processes in place that decrease efficiency or are difficult to track? Do you want a way to streamline your permitting process to increase ease of use and auditability?

In our webinar, we will discuss how Prometheus Electronic Permitting and Safety allows you to increase your safety and permitting compliance, decrease your number of safety incidents, improve communication between maintenance and operations, increase your permitting efficiency and accuracy, and streamline your permitting and safety processes.